I love cooking..no surprise there, but sometimes I get nervous when I cook for others except myself. This is probably because I worry they won't like it – however it is my goal to CRUSH this fear because it amounts to nothing and every time I cook something #plantPOWERED or TIU approved my family love it!
 Tonight I am going to cook chocolate covered katie's 'million veggie lentil stew' for myself and my dad (mum & bro are out) and I hope he likes it!!!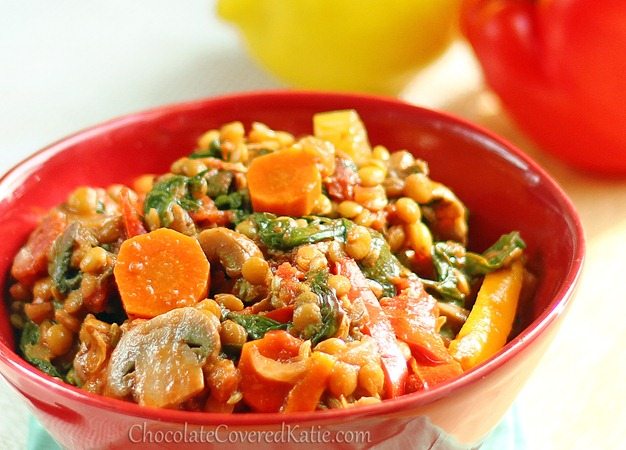 Its good for your soul to cook for others as it helps spread kindness, its no coincidence baked goods are often used to welcome others into one's house. It creates a sense of self-worth and you feel proud of yourself for taking the stress off someone else – I know I love it when someone cooks a (healthy) meal all for me. Example; I'm vegetarian and at the weekend we went to some friends, the host was kind enough to cook me my own aubergine lentil moussaka (bit of an indulgence) which I happily gobbled up.
So I challenge you to spread the love and cook up a healthy meal for treat for your friends or family to love your body and love their body ;)